The 2015 Red Sox season has hardly been anyone's idea of fun. A campaign that began with high hopes turned disastrous by mid-June, and after the club stumbled out of the All-Star Break, Boston's chances of contending effectively ended a week before the trade deadline.
That doesn't mean 2015 has been devoid of progress for the Red Sox. The team's struggles, while costing Ben Cherington his job, have given numerous young players an opportunity to get their feet wet in the major leagues in a manner that is rare for an ultra-competitive organization like Boston.
Indeed, through all the losing and heartache, a new, young core has emerged. At the age of 22, both Xander Bogaerts and Mookie Betts are borderline stars already, and the pair looks set to carry the Red Sox offense for years to come. Blake Swihart, Jackie Bradley Jr. and Rusney Castillo have shown growth after being handed regular playing time, and all three look likely to become valuable contributors. Travis Shaw, too, has emerged as someone capable of giving the club production at first base.
In addition, a year after Allen Webster, Rubby de la Rosa and Anthony Ranaudo failed to make the most of their opportunities to earn a rotation spot, Boston has seen two young starters in Eduardo Rodriguez and Henry Owens impress at the MLB level.
While the 2015 campaign has again been a disappointing one, you can't ignore the contributions the Red Sox have received from their depth down in the minor leagues. Moreover, with a farm system that continues to draw rave reviews, Boston is likely to receive help from more youngsters next season, even if the team's best prospects are still a couple years away.
So who could earn the call next summer and help the 2016 Red Sox? Here are five prospects to keep an eye on:
Sam Travis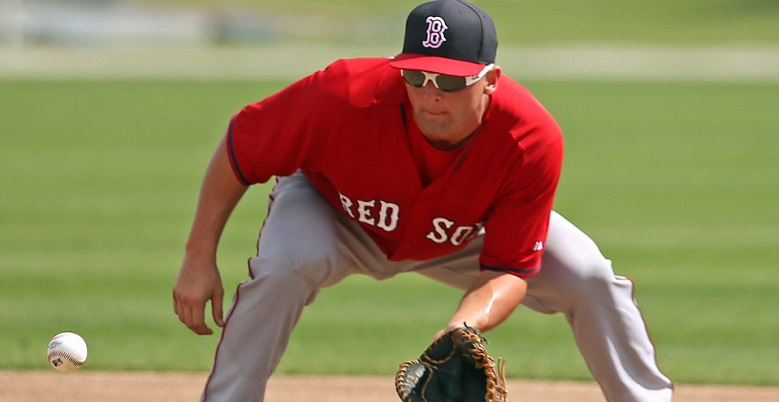 While Shaw has staked a claim for extended playing time at first base, Sam Travis could have the better big league career when all is said and done. A second-round pick in 2014, Travis tore up Double-A pitching after receiving a mid-season call-up to Portland. Over 131 games between High- and Double-A, Travis hit .307/.381/.452 with nine home runs and 47 extra-base hits.
Travis isn't likely to be a perennial All-Star, but if the power develops, he could turn into a steady offensive performer in Boston. He reached base safely in 59 of 65 games for Portland and could earn a chance in the majors next summer if an opportunity presents itself.
Deven Marrero
Yes, Marrero's already debuted for the Red Sox in 2015, but he'll be in a better position to help out next year. No one's questioning the quality of Marrero's glove, which has drawn rave reviews ever since he entered the system. For that reason, he could prove valuable in a utility role, especially after showing the ability to play elsewhere in the infield this season.
The big uncertainty for Marrero remains just how much he'll hit at the major league level. After getting his feet wet in Pawtucket in 2014, the 25-year-old batted .256/.316/.344 in 102 games at Triple-A this campaign, which doesn't inspire much confidence in his offensive potential. You could do worse than Marrero as a homegrown bench piece, though, even if he won't hit enough to play every day.
Pat Light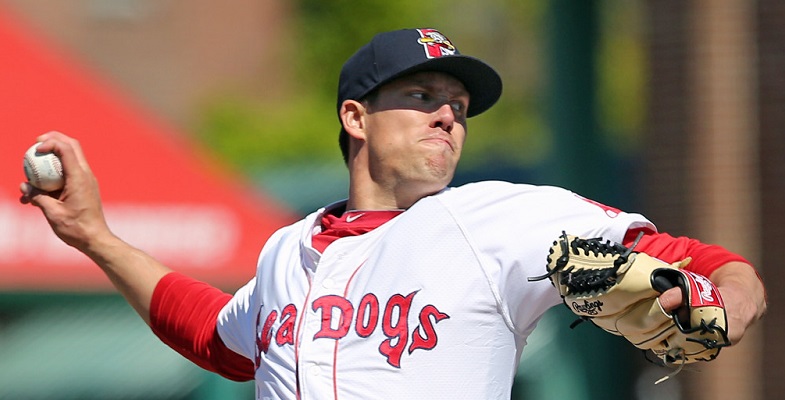 The Red Sox will need some in-house options to step up if they're going to rebuild what's been an awful bullpen. After being converted to a reliever earlier this season, Pat Light dominated in Portland before running into some control problems with Pawtucket. Still, Light's stuff could certainly play in the backend of Boston's bullpen if he can corral those command issues. His fastball sits in the upper-90s, and he's gotten great results after going back to the splitter he used in college.
Dombrowski will need to be proactive in improving the club's stable of relievers this offseason, and the Red Sox will need a lot more than Light to build an adequate bullpen. But of all the players within the organization who might come up and make an impact in 2016, Light is the most likely.
Sean Coyle
If Coyle could ever stay healthy, he'd be a better-known prospect. He's been in Boston's system for six seasons now and is still only 23 years old. A 5-foot-8 second baseman (no, he's not the next Dustin Pedroia), Coyle has hit, and often for power, just about everywhere he goes.
He didn't impress much in a 39-game stint with Pawtucket this season, batting just .250/.308/.333. Nevertheless, if he can avoid injury, one could see his bat forcing its way into the Red Sox's plans, especially if Pedroia misses time due to injury yet again next season. At the very least, Coyle could be a useful hitter to call upon off the bench down the stretch a year from now.
Manuel Margot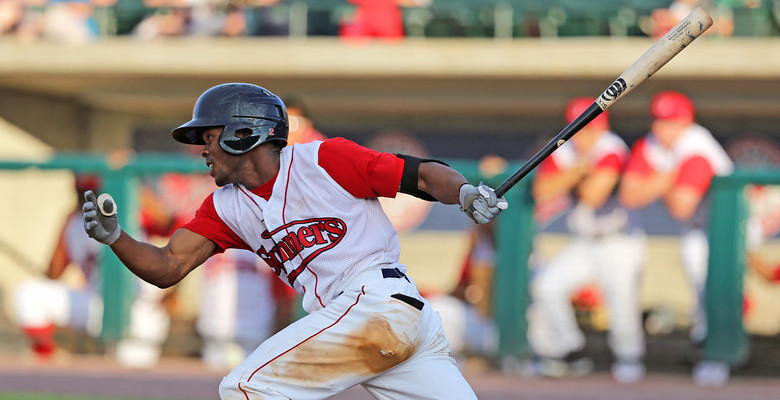 The best Red Sox prospect in the upper minors, Margot is probably the least likely player on this list to reach Boston next summer. He's also a prime candidate to be traded this offseason given the team's crowded outfield picture. If Dave Dombrowski decides to hold onto Margot, however, the young outfielder could be in line for his MLB debut late in 2016.
Margot's defense in center field is good enough for the majors already, and he's made great strides at the plate even if the offensive production is a little further behind. He's also been younger than his competition at every step up the minor league ladder and will turn 21 later this week. Everyone is expecting Boston to roll with an outfield of Betts, Bradley and Castillo next year, but there remains a scenario in which Dombrowski trades one of them and a long-term spot opens up for Margot.
All photos by Kelly O'Connor/www.sittingstill.smugmug.com