Spring Training is well underway, which has the baseball world looking ahead to the upcoming season. Despite this, some recent news has me looking backwards a little bit. On March 9, Koji Uehara elected to return to Japan to play out (presumably) the remainder of his professional career Yomiuri Giants. Koji spent last season with the Chicago Cubs, but like the rest of that roster, the season was a struggle. At 42 years old, he's nearing the end of the rope, and it seems his MLB career will be ending at nine years.
Koji is inextricably tied to the 2013 championship team, of course. His campaign that year was one of the most uniquely dominant pitching performances I can remember, high-fiving his way through countless high-leverage innings on the way to the title. In honor of the end of Koji's MLB career, I spent some time thinking about how his unbelievable 2013 season stacks up against other performances in recent Red Sox history. Let's take a look at the competition and see who boasts the best individual bullpen season among Red Sox teams since 2007.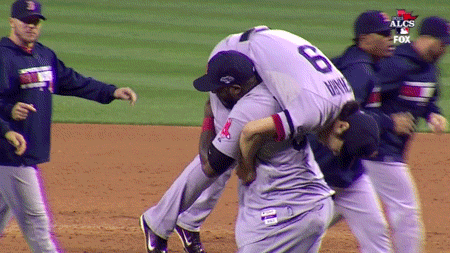 Honorable Mention: Junichi Tazawa, 2012
44 IP, 26.2 K%, 2.9 BB% 0.20 HR/9, 1.42 ERA, 1.82 FIP, 2.14 DRA
I wanted to make sure I mentioned Junichi Tazawa in this piece because, while I don't think he has an individual season that quite ranks among the best of the past ten years, it feels as though he's been underrated historically among Boston fans. Images of his rough final seasons in Boston are perhaps a little too fresh in people's minds, but Tazawa was a workhorse for the Red Sox who deserves some warmer recognition.
Tazawa started the 2012 season pitching for Triple-A Pawtucket, and he hit the ground running as soon as he came up to the big-league club to replace Mark Melancon (remember him?). A lot of praise is (deservedly) spent on Koji's absurd aversion to walks in 2013, but Tazawa actually managed a lower walk rate in 2012, allowing only five free passes in his 44 major league innings. Perhaps most notably, Tazawa was a horse – he pitched 86.1 innings between Triple-A in the majors in 2012 and exceeded the 60 IP mark in each of the next two years, while pitching almost exclusively high-leverage situations. John Farrell leaned on Tazawa almost to a fault, and although his overuse created issues in later years, he was an indispensable piece of the bullpen puzzle for some time.
Tazawa never got the kind of glory a traditional closer would — high-leverage, non-closing relievers have historically struggled to get consistent recognition — but I haven't forgotten about him.
5 — Daniel Bard, 2010
74.2 IP, 25.8 K%, 10.2 BB%, 0.72 HR/9, 1.93 ERA, 3.36 FIP, 2.96 DRA
Statistically, Daniel Bard's 2010 might not quite compare to the other seasons mentioned on this list, but it's the context of his brief run as the team's setup man that gets him here. Bard once looked like the future of the Red Sox bullpen, a potent fireballer with some of the most ridiculous stuff I've ever seen. Across his first three seasons in the majors, he averaged close to 98 miles per hour on his fastball and 84 on his notorious wipeout slider, making hitters look completely futile with hilarious regularity. This utterly absurd, 99 mph something that he dropped on Nick Swisher in 2011 might be the greatest individual pitch in MLB history.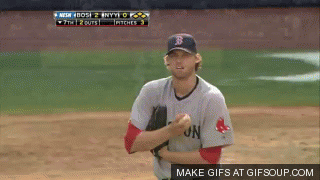 Evidently, it wasn't meant to last. As we all should well remember, a doomed attempt to convert Bard into a full-time starter destroyed first his command, then his confidence. After the wheels came off in 2012, Bard shuttled around the minor league teams of the Red Sox and other franchise, trying desperately to regain some of his former self. It didn't work, and this past January, he retired at 32 years old.
In 2010, though, Bard was at the peak of his powers, and the heir apparent to Jonathan Papelbon in the closer role. The warning signs were hanging around — the walks in particular were a little too high — but he had that sparkling sub-2.00 ERA and he certainly looked good, so we were all willing to look past it. His 2011 might have been a little more steady in terms of peripherals, as he cut back on the walks significantly, but Bard Fever was never stronger than that first full season in the majors. He may have washed out dramatic fashion a couple years later, but I'll always remember him for that dizzying peak.
4 — Andrew Miller, 2014
42.1 IP, 40.6 K%, 7.7 BB%, 0.43 HR/9, 2.34 ERA, 1.69 FIP, 2.00 DRA
These days, we know Andrew Miller as one of the most dominant relievers in baseball, and the foremost example of managers prioritizing high-leverage situations over traditional save situations. He's not actually the Indians' closer, but he's their best bullpen arm and a force of nature in the late innings.
Years ago, though, Miller was a struggling journeyman starter who couldn't establish himself in the majors. Miller had no command over his pitches, and hitters more or less had their way with him — in some ways, it was not entirely dissimilar from Bard's late career. Miller hit his nadir in 2010, when he posted an ERA north of 8.00 across 30.2 innings in the majors and one above 6.00 in 85.1 innings in Triple-A.
The Red Sox got their hands on Miller with a minor league deal thereafter, and by 2012, they'd finally embraced him as a full-time reliever. It was exactly what he needed; the walks came down and the strikeouts went way up. Miller's 2014 was the peak of this Boston reinvention, short-lived as it was. He struck out over 40 percent of the batters he faced and combined with Uehara and Tazawa to form one of the most formidable late-inning units the Red Sox have fielded in recent years.
Unfortunately, they were formidable, but futile. The 2014 Red Sox were terrible, falling to the bottom of the AL East immediately after the 2013 championship, and if there's one thing terrible teams do, it's trade their relievers. Relievers, after all, are the most immediately expendable way for struggling franchises to bring quick prospect value to their farm team. Miller went to Baltimore, and while Eduardo Rodriguez looks to be a valuable starting pitcher for years to come, it still hurt a bit to see Miller dominating the 2016 playoffs with Cleveland en route to their World Series loss to the Cubs.
3 — Jonathan Papelbon, 2007
58.1 IP, 37.5 K%, 6.7 BB%, 0.77 HR/9, 1.85 ERA, 2.45 FIP, 2.41 DRA
You knew he was going to pop up here eventually.
Arguments can be made either way between Papelbon's 2006 and 2007 seasons, but for me, his integral role in the 2007 championship gives that year the edge. Papelbon was a buzzsaw for his entire career in Boston, and the closest answer the Red Sox have ever had to the greatness of Mariano Rivera. He had a manic, unhinged energy on the mound, and while that persona would go on to cause him problems in later years, it made him an instant fan favorite at Fenway Park. There were few more exciting moments in a Red Sox game than Papelbon walking out to "Shipping Up To Boston."
Papelbon was essentially the spitting image of the traditional closer role, a fastball-centric fireballer who lived and died with his mid-90s four-seamer. He was also remarkably durable, pitching 60 innings or more in nine of his 10 seasons from 2006 to 2015. Ironically, 2007 was the one he didn't, but he still threw 58.1 frames and appeared in 59 games. These days, he likely wouldn't stand out quite as much in the current landscape of MLB relievers, but for the late 2000s, he was perpetually near the top.
In addition to his regular season performance, Papelbon threw 10.2 scoreless frames in the playoffs en route to the Red Sox second championship in four years. He was a consistently great playoff performer, with an ERA of exactly 1.00 in his 27 career postseason innings, but would never make another postseason appearance after the team's short-lived stay in 2009. Papelbon flamed out as aggressively as he pitched, but he's among the most important bullpen arms in the history of the franchise. The fact that he's only third on this list is a testament to how great our next two entries really were.
2 — Koji Uehara, 2013
74.1 IP, 38.1 K%, 3.4 BB%, 0.61 HR/9, 1.09 ERA, 1.61 FIP, 1.78 DRA
In 2013, Koji Uehara struck out 101 batters and walked only nine. Think about that for a minute.
If his career started 10 years earlier, teams would likely have laughed at the idea of using a pitcher with an 88 mph fastball as their closer. It was still a fairly weird concept in 2013, and he didn't even begin the season as the closer. Closers have always traditionally tended towards the "97 mph flamethrower" type, which makes Koji one of the most unique pitchers to fill that role in recent baseball history. He didn't have crazy velocity, but he did have a dominant sinker and a supernatural command of the strike zone, and in that particular 2013, hitters had no idea what to do with him. He was simply impossible to square up on. He allowed only five home runs on the season, and had a line drive rate of only 11.3 percent. For reference, Papelbon's career-best mark in that regard was 15.3 percent.
The magic was fairly short-lived. For his following two seasons, Koji was merely very good rather than transcendent. Hitters started to catch up, and home runs became a greater bugaboo as he aged – he allowed twice as many in 2014 despite pitching 10 fewer innings. His strikeout-to-walk ratio slipped from above 10 in 2013-14 to around five in 2015-16, still a solid mark but not superhuman. In essence, he just got old.
That 2013 season was magical for a lot of reasons. The Red Sox were a team of cast-offs and underappreciated players like Mike Napoli, Shane Victorino, Jarrod Saltalamacchia, and Stephen Drew. In other words, Koji was right at home. A return to the Red Sox this season was never really realistic — the Red Sox have more than a few right-handed relievers and his level of play isn't where it once was — but it's still bittersweet to see him leaving the league. Hopefully the Yomiuri Giants are prepared for some aggressive high-fives.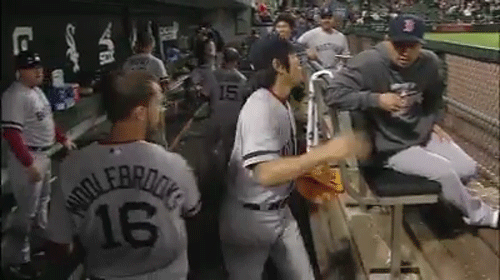 And somehow, it still wasn't the greatest season we've seen from a reliever in recent seasons. That one came just last year.
1 — Craig Kimbrel, 2017
69 IP, 49.6 K%, 5.5 BB%, 0.78 HR/9, 1.43 ERA, 1.42 FIP, 1.89 DRA
The Red Sox paid a hefty price to acquire Kimbrel two seasons ago with a prospect haul beyond what you'd typically expect for a reliever in most situations, especially considering he was coming off a 2015 season in San Diego that wasn't quite up to his typical level. While effective, his 2016 season wasn't quite the performance you'd want to see from a player with such a price tag, either; he walked an enormous amount of batters en route to his first season with an ERA above 3.00. Some of the sheen started to come off one of the greatest bullpen arms in history.
Because of all this, I think it's actually possible we collectively didn't appreciate Kimbrel's 2017 enough. It may well have been the best season of his career. Kimbrel struck out just shy of half the batters he faced — astonishingly not even a career-best in that regard — and he did it with the best command of the strike zone he's ever shown. If there's ever been some kind of weakness to Kimbrel's game, it's that he historically issued too many free passes (career walk rate of 9.5 percent), but it seems he finally just decided to… not do that anymore, I guess? Kimbrel he walked only 5.5 percent of the batters he faced, stranded 93.9 percent of the baserunners he allowed, gave up only 11 earned runs, and pitched 69 of the nicest innings from a reliever in Red Sox history.
While the 2018 Red Sox bullpen isn't exactly a known quantity — Carson Smith and Tyler Thornburg are returning from long absences due to injury, while Joe Kelly and Matt Barnes are solid but unspectacular middle-inning guys — Kimbrel is money in the bank. He's among the greatest relievers in baseball history, and he somehow still seems to be getting better. If he continues to limit his free passes like he did last year, it's entirely possible he could replace his own spot on this list. Wouldn't that be something?
Photo by Kim Klement — USA TODAY Sports