We wouldn't be a baseball blog if we didn't post offseason predictions that will inevitably be wrong. With Dave Dombrowski in town, Red Sox fans don't really know what to expect; a quiet offseason, a massive blockbuster trade and any scenario in between all seem in play.
Over the past two weeks, most BP Boston authors have published 2017 Offseason Oracle columns in which we've gone in depth over what we think will happen (not what we think should happen) this offseason. Go read them. For a quick overview of what we think is in Boston's future, refer to this handy chart: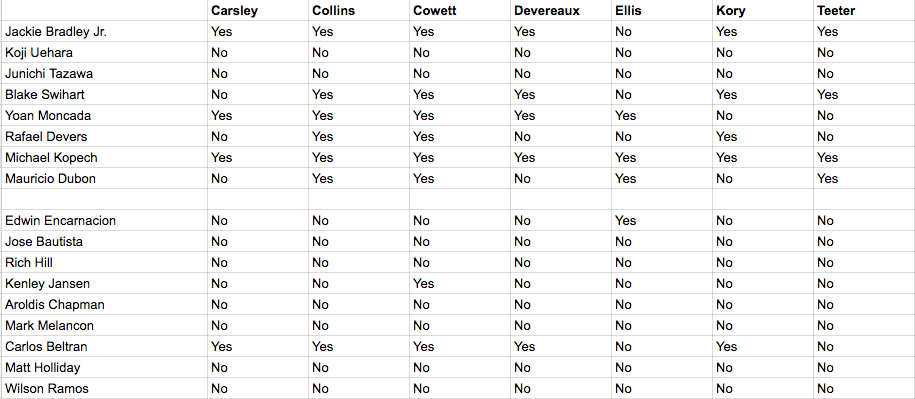 Look forward to our "where we went wrong" post in March!
Photo by Joe Nicholson/USA Today Sports Images