There were several Very Dumb things that happened during the Red Sox 4-2 win over the Orioles last Wednesday. Kevin Gausman hit Xander Bogaerts with a pitch, which would be arguably the most Very Dumb moment of all if it wasn't so clearly unintentional. He immediately got tossed, which is understandable giving the current climate of these two teams, but nonetheless still Very Dumb. The Orioles got (justifiably) angry, and all decided to come on the field and complain about it for 15 minutes, which is standard operating procedure but, again, still felt Very Dumb.
One thing that was not Very Dumb, however, was the performance of one Craig Kimbrel in the 9th inning of a two-run game. Facing the top of the O's lineup, here's how the Sox closer fared: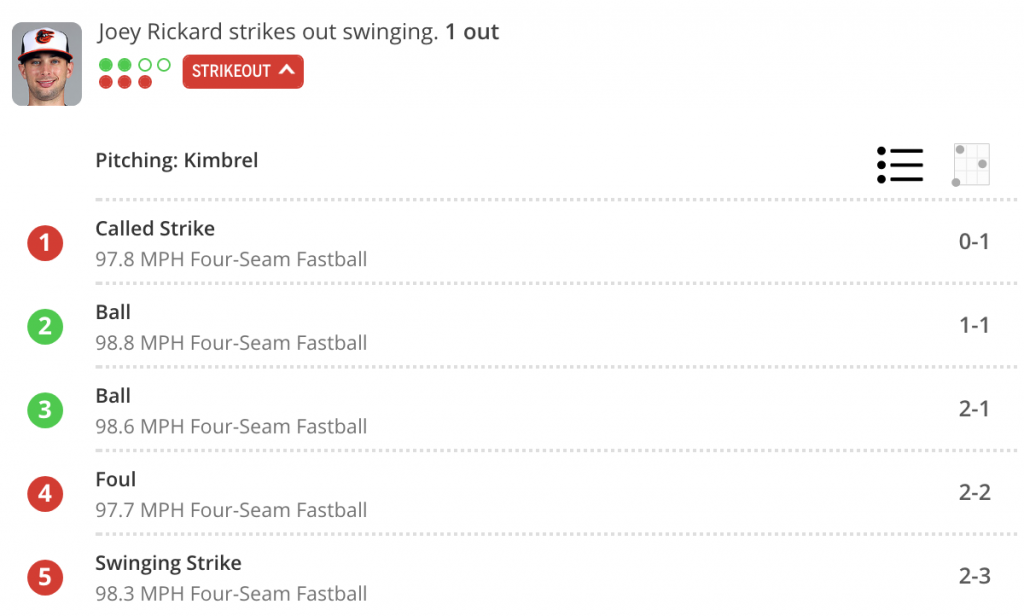 And then: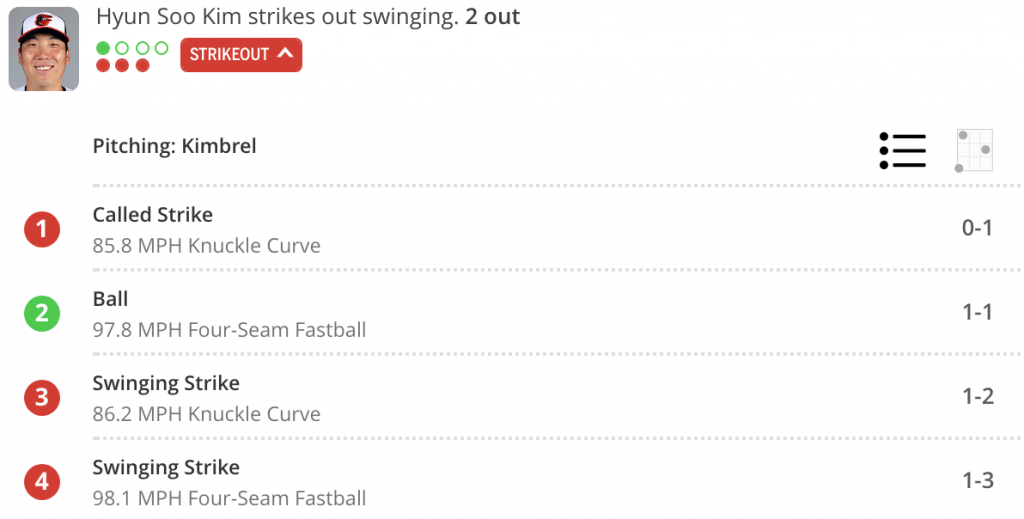 And finally: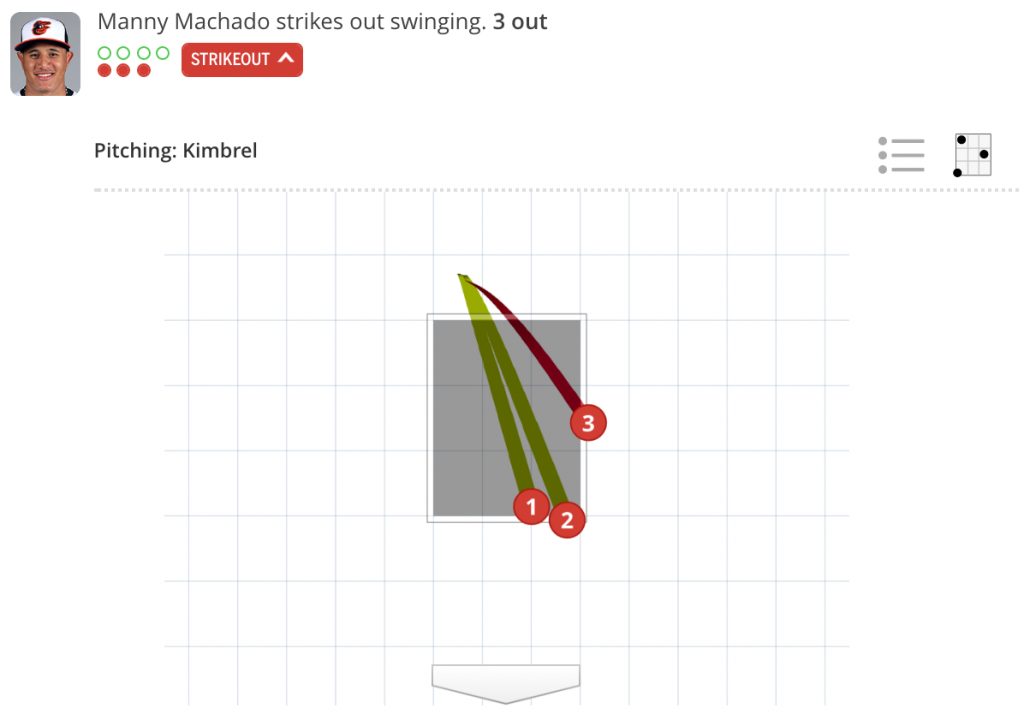 That's what being a dominant closer looks like, and Kimbrel has been putting up similar numbers all season. He's been one of the best relief pitchers in baseball this year, and a look at his numbers show not only a rebound to form, but a career-best season taking form.
Trading Kimbrel was the first farm-gutting move of the Dombrowski Era, and a reminder of what the team had to give up for him lingered as he looked less-than-dominant in his first year in Boston. His control was a mess last season, as Kimbrel put up career-worsts in BB% (13.6), BB/9 (5.09) and K-BB% (24.1). He had the worst control of anyone in the bullpen not named William Cuevas.
Kimbrel's found his control again this season, though, and it's one of the biggest reasons why he's returned to form as one of baseball's premier relief pitchers. After walking over five batters over nine innings last year, that number's down almost four points this season (1.35). That's a career-best for him, and it's not particularly close, eclipsing his 2012 season when he put up a 2.01 BB/9.
Not only that, but he's averaging over 16 K/9 again (16.2) for the first time since 2012, and only the second time in his career (This is all disregarding his first season in 2010, when he only through 20 innings). That's good for sixth-best of all qualified MLB relievers. His K-BB% this season (45.8) is good for fourth-best, too. He's stranding men on base at an an alarming rate (90%), and he's inducing significantly more grounders; after posting a career-worst 29.4 GB% last year, he's raised that number 16 percentage points so far in 2017. His GB% this year (45.0) is a much more accurate representation of the pitcher he is, as his career average sits right at 42%.
Kimbrel throws two pitches, and because of that, there's not a whole lot of room for error, no matter how nasty they are. That puts an added emphasis on hitting your spots, especially as Kimbrel enters the latter half of his prime – a place where pitchers can start to see the first signs of a dip in velocity. That hasn't happened yet – Kimbrel's fastball is on pace with career averages – but at 28, it's coming. But his accuracy is obviously encouraging news, as the Red Sox don't need more than one pitcher who can chuck it without really knowing where it's going. One Joe Kelly is enough.
Photo by Bob DeChiara – USA TODAY Sports